Summer is here and ain't she grand?  I began my Summer Love fest off with a bang at this years Jest Fest in Gainesville, Florida.  Fantastic music, crystal vendors, homemade soaps, clowns, a magician and men on stilts lead the pagan extravaganza!
You can now buy Love and Money Oracle and Angel Tarot readings from me on Etsy!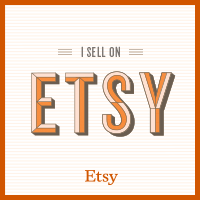 I took my kids this year and we had such a wonderful time. As they scarfed down pizza and washed it down with Mountain Dew (naughty mommy, I know) I hobnobbed with delightful vendors and scored a few free baubles for my pirate booty!
As shown above, I was magickally blessed with a Green Calcite, the healers stone, from long time friends and crystal vendor Luis L. Melendez who owns The Dragon's Hoard.  http://mkt.com/the-dragons-hoard-llc
I am a healer and was pleased to find out that the green calcite Luis gave me is a healers stone, that assists especially in healing mental and emotional issues. I found this as perfect because I work as a mental health and substance abuse counselor for single mothers. Green Calcite can be used to assist in the manifestation process. Green Calcite will also bring in the energy of trust, allowing that what has been manifested will be received because it is an amplifier. It  is said to enhance intuition and in healing should be placed directly over the Heart Chakra to assist in connecting the energy centers of the body in healing. I definitely look forward to seeing The Dragon's Hoard again so I can pick up some healing wands. Lucky for me Luis is at the farmers market by the courthouse every Wednesday from 4pm to 7pm in Gainesville!
Next I ran into some very interesting clowns!
I had never met a lady clown before, but she isn't exactly Ms. Prudie! This clown lady is part of a traveling clown troupe called Dr. Sinn's Freak Island Musical Sideshow http://www.drsinnsideshow.com  Really COOL!
It was such a relaxing afternoon and the temperature was just right, warm with lovely breezes blowing gently cooling our skin, that I decided to allow the kids to get their face painted.
All in all we had just a marvelous time! JEST FUN!!!
SUMMER BLOSSOM BLESSINGS!
LUV, OSTARA